The GOP Loves Recycling

Posted by Adam Blickstein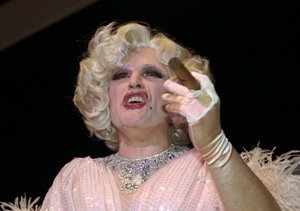 Or at least resurrecting outdated and failed election themes from years past:
Former New York City Mayor Rudy Giuliani will give the keynote address at the Republican National Convention next month.

The theme will be "Country First" with four days devoted to service, reform, prosperity and peace.

President Bush, Vice President Dick Cheney and other dignitaries also get speaking roles at the convention in St. Paul, Minn.
Of course the Giuliani/Bush/McCain axis of irony has a strong record on reform, prosperity and peace. Not to mention how much the American people love these guy who've always put America's priorities ahead of their own political goals. (h/t Andrew Sullivan)