The Use of Force Panel

Posted by Suzanne Nossel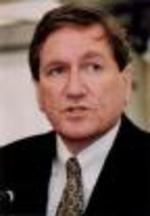 This should be where the rubber meets the road. Richard Holbrooke, Joschka Fischer, Michele Flournoy and Larry Korb are on the podium, a panel chaired by John Ruggie. So far we've had a case for "strategic redeployment" out of Iraq from Larry Korb, and a critique of the Bush Admin's definition of preemptive war by Michele Flournoy.
Ruggie asks Holbrooke what the next President ought to do on Iraq, assuming he's handed the problem as Bush seems to intend:
Holbrooke highlights Turkey, Iraq, Iran, Afghanistan and Pakistan as a collective morass in which our position is deteriorating in every individual country. Says we unaccountably outsourced our Iran policy for five years to other countries, rather than talking directly. Last week's half-measure deserves very light applause. Afghanistan is a deteriorating disaster - the Administration says he's too pessimistic but based on his trips there there's no basis for optimism.
He and our own Mort Halperin now agree that Iraq is worse than Vietnam both in its consequences and the policy challenge posed by the need to extricate. Neither thought they would ever say that about any foreign policy quandary. It's astonishing that with 1000 days left Bush is already saying he plans to hand this to his successor - its a guaranteed 2000+ more casualties. Plus our international standing will only continue to wane.
Administration's dilemma is whether to draw down troops for political reasons or increase troops for strategic reasons. Says Haditha reflects a climate of permissiveness throughout the power structure - the marines there don't know the name Alberto Gonzalez but got the message. He deeply regrets giving the Admin qualified support on Iraq. The most prescient statement on Iraq was Al Gore's speech in 2002 at the Commonwealth Club in San Fran. Well worth a re-read.
If Bush buck-passes as is his stated intent, it now looks like the 2008 election may be a referendum on Iraq. In office, a new president will have to end the war to have a hope of reelection in 2012.
So what to do?? Many good ideas have been put forward. Korb's Strategic Redeployment. Gelb and Biden's Partition Plan. Talk of a regional forum or internationalizing the conflict are just rhetoric. We need to talk about things we can do, not what we dream others could or should do. (He didn't say this, but this is the import and I agree).
We need to get rid of Rumsfeld, as when McNamara was replaced by Clark Clifford to start to turn the tide.
Fischer's up. America is indispensible. He says it not because he wants it to be so, but having witnessed it. If we give up our traditional role in the world, it will be a disaster. We all but invented international law, international organizations. He cannot imagine a peaceful world without these instruments - - this is the most rousing defense of American exceptionalism to be sounded this morning. But its being made by a foreigner.
Asking permission to momentarily defend the neocons, he does think we need to work to modernize the Middle East and tackle the structures that stand in the way of that. That said, the place to start was not Iraq (Palestine would be my guess).