The US and the UN - Mark Malloch Brown

Posted by Suzanne Nossel
Mark Malloch Brown is sometimes mentioned as a dark horse candidate to succeed in Annan in the event that all else fails and there's no consensus on an Asian candidate. He's speaking now. He's said he's gonna talk about the grievous consequences of America's failure to properly engage with the UN. But he's preaching to the choir here.
He calls Annan the UN's best SYG ever, but its his boss.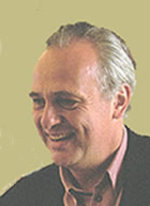 He's saying that the UN's ability to carry out critical functions is being undermined by the lack of US leadership, using the human rights council as an example. I'm gonna move my seat in the hope of challenging him with a question when he's done. This is all true, but beside the point. Yes, we need to figure out how to rebuild a consensus around the UN, but that process will require addressing some of the organizations' limitations.
He argues that the UN's role is a secret in middle America because of Fox News and Rush Limbaugh's disinformation campaigns. That's true, but its been true for years despite efforts by organizations like the UN Foundation and UN Association to address the ignorance and publicize the UN's important contributions. What we need is creative and new ideas for how to turn this around, not more ranting about why American perceptions of the UN aren't what they should be.
He's acknowledging that the Group of 77 developing countries have opposed vital reforms to, for example, give the SYG the authority to properly manage the UN, for example by being able to hire and fire and shift around posts to meet priorities. I hope he doesn't attribute their recalcitrance wholly to resentment toward the U.S. . . . yup, he just did. He argues they oppose reasonable proposals just because we back them. But there's more to it. Those obsolete posts are filled by country-nationals who often have their home missions in thrall.
He's calling for no more take-it-or-leave-it demands by the US. Yet often take-it-or-leave-it is all that works. It was Holbrooke's approach to getting an agreement on US dues to the UN paid.