Altruistic Piracy

Posted by Adam Blickstein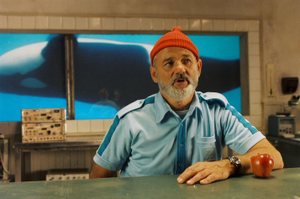 Well, out here we call them "pirates," Ned.
The recent spate of pirate attacks off the coast of Somalia is pretty redoubtable, a 21st century return to the Barbary Coast's buccaneer glory days. The New York Times seems to have scored an improbable interview with the pirates who last week seized a Ukrainian ship loaded with millions of dollars of military hardware and tanks heading to either Sudan or Kenya. Whatever you think of the pirate's ruthlessness, you have to kinda respect their beneficent sentiments:
In a 45-minute-long interview, [pirate spokesman] Mr. Sugule expounded on everything from what the pirates want — "just money" — to why they were doing this — "to stop illegal fishing and dumping in our waters" — to what they eat — rice, meat, bread, spaghetti, "you know, normal human-being food."

He said that so far, in the eyes of the world, the pirates had been misunderstood. "We don't consider ourselves sea bandits," he said. "We consider sea bandits those who illegally fish in our seas and dump waste in our seas and carry weapons in our seas. We are simply patrolling our seas. Think of us like a coast guard."

He insisted that the pirates were not interested in the [seized] weapons and had no plans to sell them to Islamist insurgents battling Somalia's weak transitional government. "Somalia has suffered from many years of destruction because of all these weapons," he said. "We don't want that suffering and chaos to continue. We are not going to offload the weapons. We just want the money."
Of course, spin is spin, whether it's from the mouth of an unprincipled political flack in America or a swashbuckling Somali seeking fortune on the Arabian Sea. And while these guys did in fact begin their pirate careers protecting the waters from illegal fishing, they've evolved into something slightly more sinister. Because of that, their more benign motives should probably be tossed overboard.