Free-Fall and the Court

Posted by Michael Signer
A new Pew poll's out today. The President's in trouble:
Two-in-three Americans (67 percent) believe he could have done more to speed up relief efforts, while just 28 percent think he did all he could to get them going quickly. At the same time, Bush's overall job approval rating has slipped to 40 percent and his disapproval rating has climbed to 52 percent, among the highest for his presidency. Uncharacteristically, the president's ratings have slipped most among his core constituents – Republicans and conservatives.
Wow. 40%. That's low. And it means the President is going to be on the defense, politically, not just about the hurricane, but about everything political, for a good while. Which means Democrats may have an opportunity not only to work on productive legislation here -- they may be in a better position than they thought re. the Supreme Court.
My pet theory about all of this is that, prior to Katrina, the President had already lavishly squandered his political capital (when he said he'd spend it, no kidding, it's spent). His approval rating was already in the low-40's, pre-hurricane. Now, he's likely to free-fall even farther, and faster (my high school physics notwithstanding -- would he actually fall at the same rate???).
To turn from the aching pain of New Orleans to the soothingly anodyne topic of the Supreme Court, I think this means that the President is going to have a more difficult time replacing Justice O'Connor with an extreme right-winger.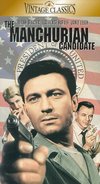 Unless, of course, John Roberts is a Manchurian Candidate, or something like it, as some of our more charmingly suspicious friends seem to suspect.
He does have that weirdly saccharine grin, and that perma-tan, after all...
Hmmm...